Welcome to
Ziva
Online Store !
Designer Bio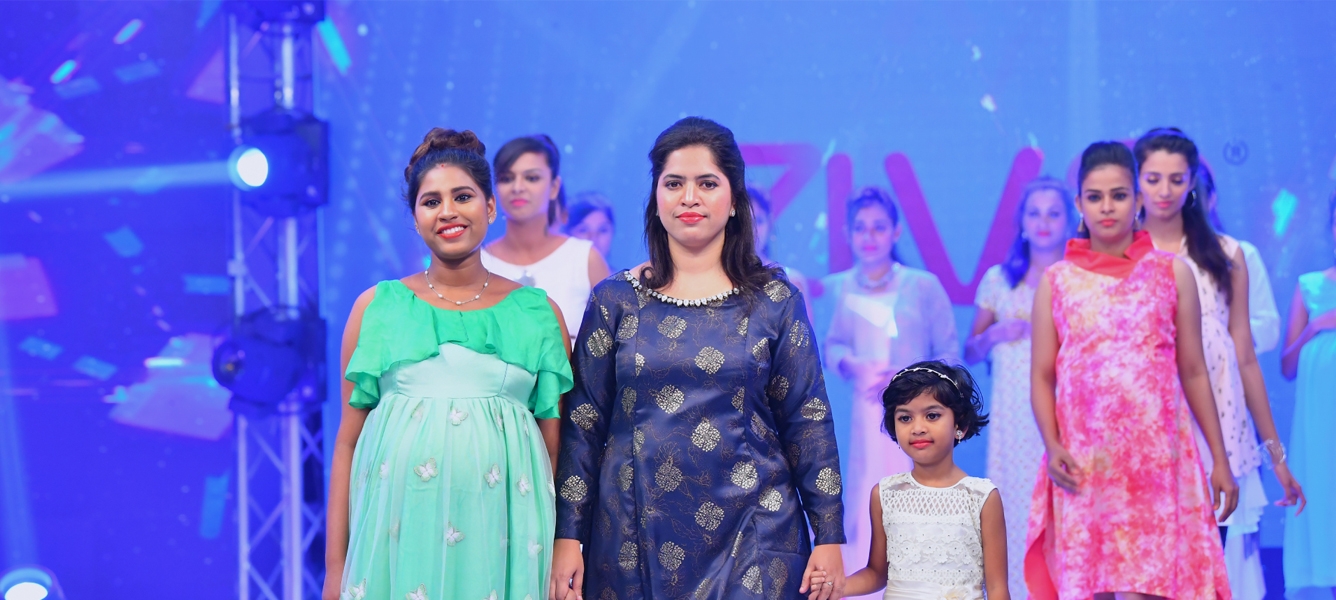 Being a mother is a beautiful phenomenon and my passion is in helping moms celebrate motherhood to the fullest. I believe that being comfortable and stylish in what you wear make you more happy, confident and peaceful and this mind - set of the mom will definitely have a positive impact on the baby. I work towards making motherhood a hassle-free and happy transformation.

May Joy

---

Maternity Fashion Designer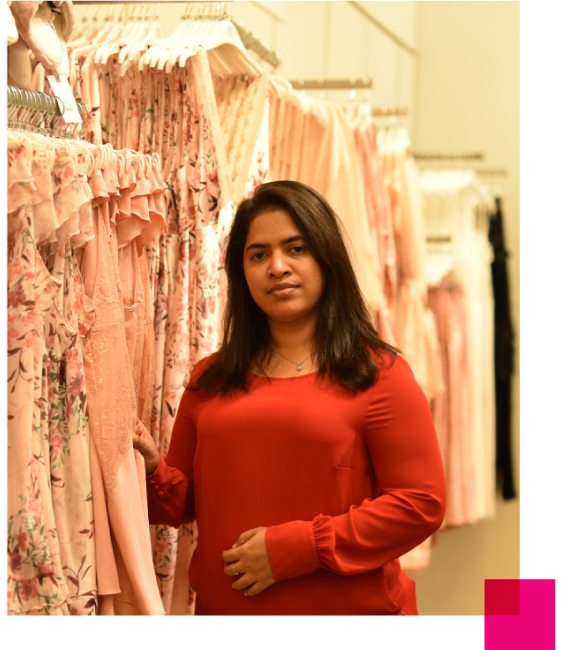 ---
May Joy is synonymous with Maternity Fashion and her label "Ziva" is redefining the identity of expecting and breast-feeding moms. The only Maternity Brand from South India and one of the very few maternity brands of Indian origin, Ziva is one of the fastest growing maternity brands today. A professional fashion designer, May Joy has an inherent passion for designs and colours and she believes in the power of transforming maternity into a celebration through weaving unique and comfortable clothes. Inspired by everyday life and aspirations of common people, her designs are a beautiful blend of functionality and aesthetics woven in natural fabrics that are easy and safe to wear. She likes to create pieces that are structural and sophisticated- conceptualized for pregnancy and beyond. Her signature style comprises of designs that integrate high fashion with comfort. She had workedas a fashion design faculty for many institutions including Kitex Institute of Fashion Technology before she decided to turn into an entrepreneur. A proven entrepreneur with excellent merchandising, marketing and sales skills, May is a trend setter in maternity fashion with a panache for lifestyle fashion and functional comfort. May's designer maternity wear is classic with a hint of edge. She takes pride on her attention to detail and obsession for quality. Starting from a production unitwith just 5 sewing machines, she created her own brand –'Ziva maternity wear' in 2012. Today, Ziva is a fast growing maternity brand across the globe. She leverages the power of innovation and sustainability to deliver maximum benefits to all her stakeholders. The support from friends and well-wishers and feedback from customers has only added on to her zeal and enthusiasm to create more incredible maternity wear. Being a social entrepreneur, she is driven by values and her commitment towards empowering women through employment and business opportunities. As an entrepreneur, May dreams of making maternity a celebration for moms across the world and she aims at opening showrooms across the globe and provide each mom the feeling of being unique in their sartorial choices. In 2017, Inspire media group felicitated her with 'Best Fashion Event Maker' award. Recently, May Joy was recognized as the Woman Entrepreneur of the Year (2018) by Kerala's first business weekly Business Deepika.May has been featured by lifestyle publications and leading newspapers several times.